2013
05.10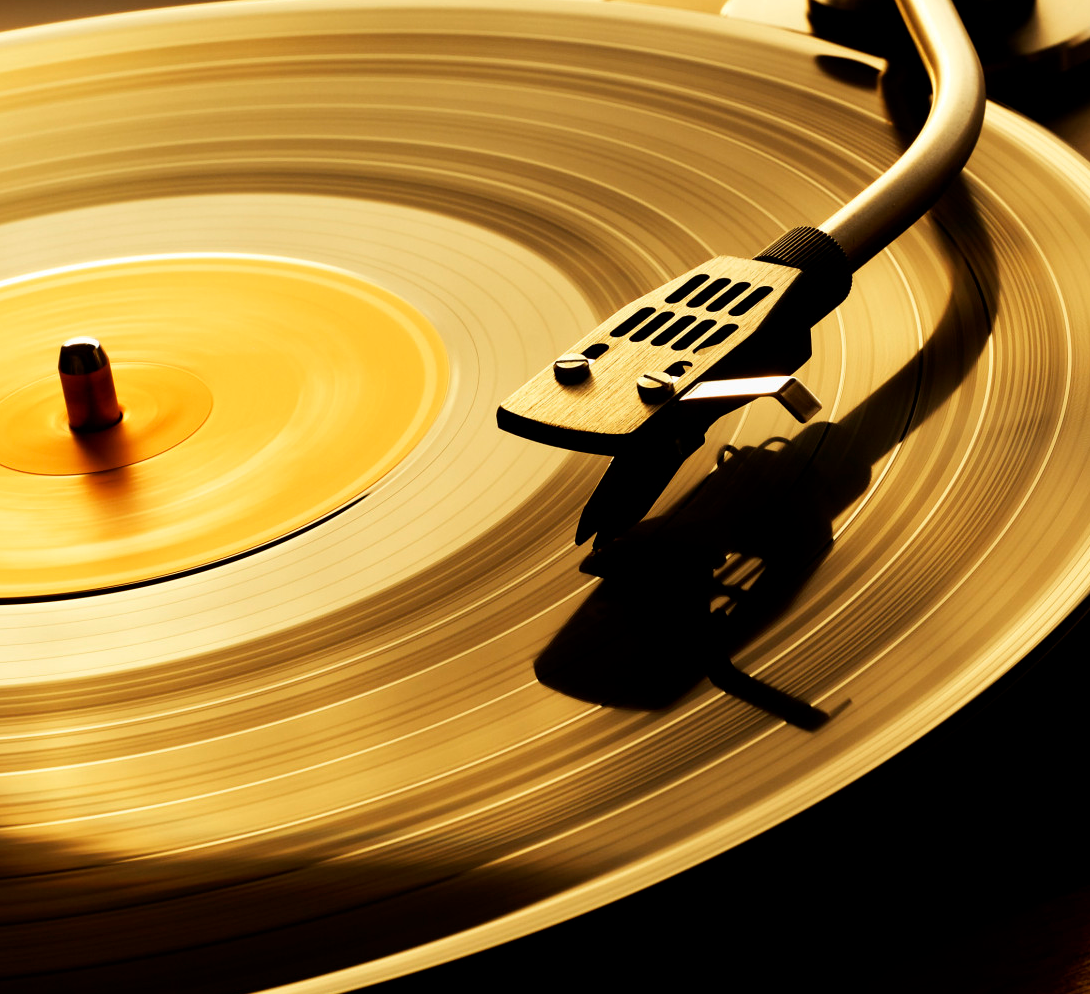 A selection of album and live music reviews from various publications from 2011 onwards. This post is subject to being updated.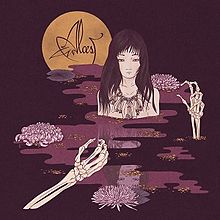 TERRORIZER ALBUMS OF THE YEAR 2016

ALCEST – 'Kodama'

Inspired by their visits to Japan, the culture, traditions and melodies – as well as anime movies – of the Land of the Rising Sun imbue Alcest's occasionally blackened dreaminess with a bewitching, otherworldly flair.

GOJIRA – 'Magma'

Stripping things back a tad, but still with a sense of colossal urgency in their transcendent progressiveness, 'Magma' is a storming effort, capturing l'énormité one of modern metal's most formidable bands.

PURSON – 'Desire's Magic Theatre'

The '70s fuzz rock revival continues, but while many of its exponents coast on warm nostalgia, Rosalie Cunningham's band inject enough captivating, psychedelic twists and turns to keep the retro style within its sell-by.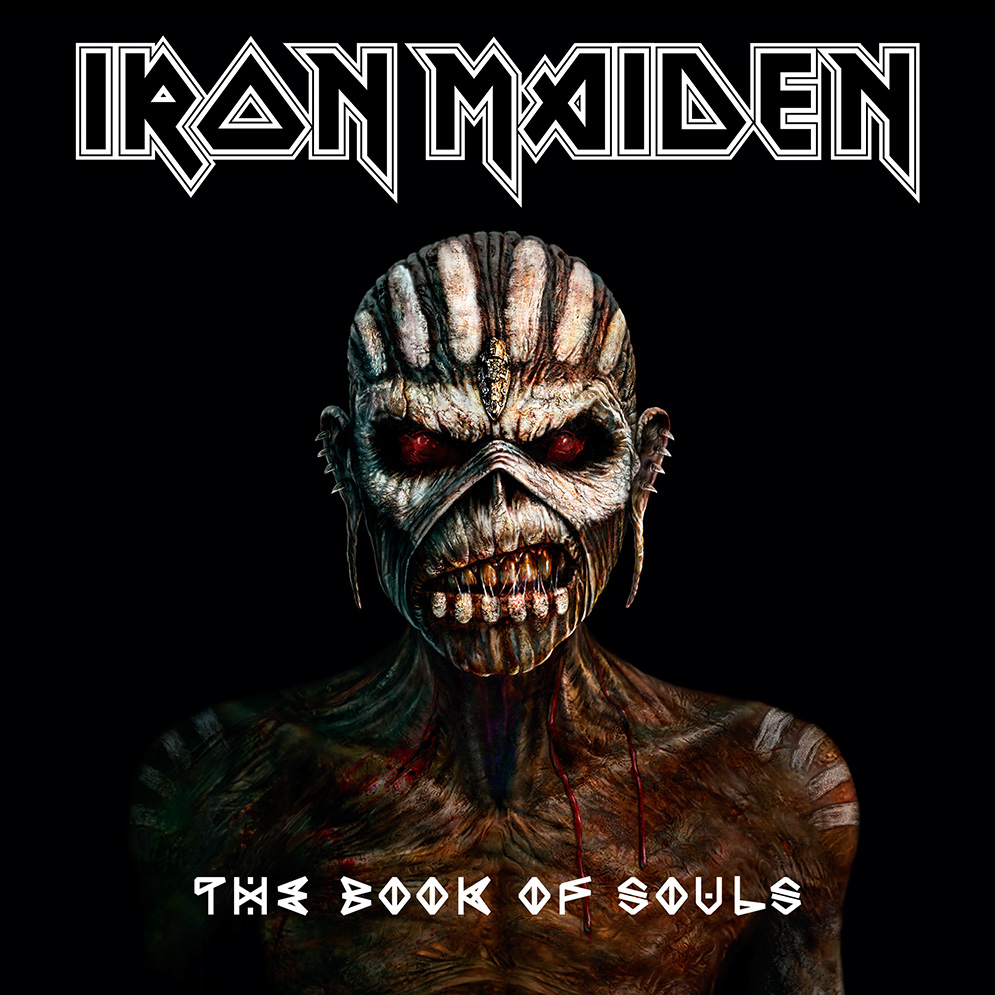 IRON MAIDEN
The Book of Souls
The fact that Maiden haven't suffered the same setbacks as seminal, genre-shaping peers Black Sabbath and Judas Priest has also made for greater consistency in terms of schedule and quality. Even their recent turmoil hasn't stood in the way of this sixteenth instalment in one of metal's most important legacies.

'The Book Of Souls' doesn't so much continue their progressive trajectory – on which they've been bound since their turn-of-the-century comeback – as strap it to the Ed Force One and blast it fucking skyward. Their longest record to date – a double album due to the sheer magnitude of its modest 11 tracks – is a panorama of their UFO-worshipping roots ('Speed Of Light'), swashbuckling guitar melodies (Zorro-esque opener 'If Eternity Should Fail') and their modern-day penchant for coupling the anthemic and ambitious (soon-to-be-favourite 'The Red And The Black').

Bruce Dickinson, a restless singer for whom a cancer battle was never likely to be more than a temporary setback, is on form, even finding time to pen their lengthiest song to date, the 18-minute, piano-heavy epic 'Empire Of The Clouds', a prime example of the Irons' renowned ability to paint a palpable story. While his voice sounds more strained and operatically self-indulgent than its sneering former self, and while they pay homage to their history to the extent that one track's intro is essentially 1986's 'Wasted Years', this is still a celebration of the past and present – and, indeed, future – of one of the world's greatest bands.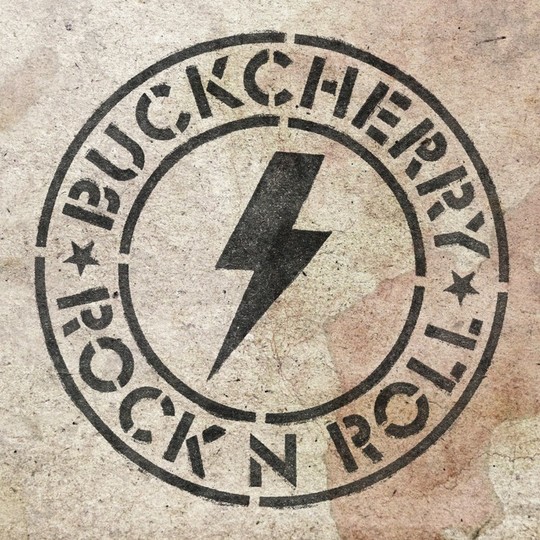 BUCKCHERRY
Rock 'N' Roll
In this crazy, unfathomable, sometimes uncaring world of ours, the artists that talk to the common person are the ones that truly make a connection. Rock star tales of hedonistic drink and drug binges and joining the 27 Club after choking on one's own vomit in a sea of groupies are all well and good, but those who can turn glimpses of mundane, everyday life into a mutual experience and appeal to the outcasts are the musicians who actually change – and save – lives.

This album's track 'Wood' deals with ischaemic priapism, a condition that leads to painful erections that won't settle for hours and can lead to serious medical complications, even amputation. It's fairly rare – a 2001 study showed an incidence of only 1.5 per 100,000 person-years – but the fact that this band reach out to the small minority who have suffered from such an affliction brings a genuine realism, a sympathetic understanding, to the album, encapsulated in the pained, evocative line:

"I carry a curse you'll never know / A weighted doom, a darkness below / Ashamed, cast out, I feel it building / It's lonely being one in a million."

…Nah, just kidding. They actually opt for a celebratory "You're giving me wood / I really hope you're in the mood / And if it gets any harder / You're going to have to call a doctor," backed by a sleazy guitar riff.

This is Buckcherry, after all. Continue reading on Drowned In Sound…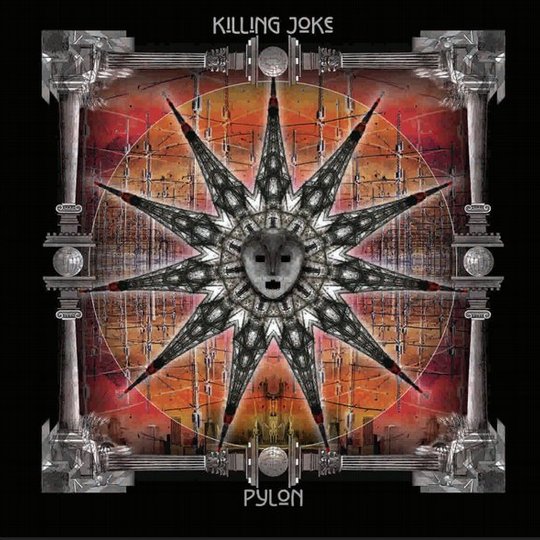 KILLING JOKE
Pylon
Behold, the day of the Lord cometh, cruel both with fire and fierce anger, and he shall destroy the sinners thereof out of it! The sun will be darkened and the moon will not give its light! The third angel will sound, and a star will fall from Heaven, burning as it were a lamp, and fall upon the third part of the waters! For behold, the day is coming when all the arrogant and all evildoers will be stubble, and upon the Earth, distress of nations, the sea and the waves roaring! Repent, for the Kingdom of Heaven draws near!

…Again.

Whether it's fleeing to Iceland in 1982 after prophesying the end of the world, the Mayan prediction of a cataclysm in 2012 (the one that led to the shoddy, titular film) or God botherers reckoning our fate was a-comin' only a couple of weeks ago, seminal punk eschatologists Killing Joke have always enjoyed a good apocalypse, their music having long-since been built around a sense of political, humanitarian and spiritual hopelessness. Continue reading on Drowned In Sound…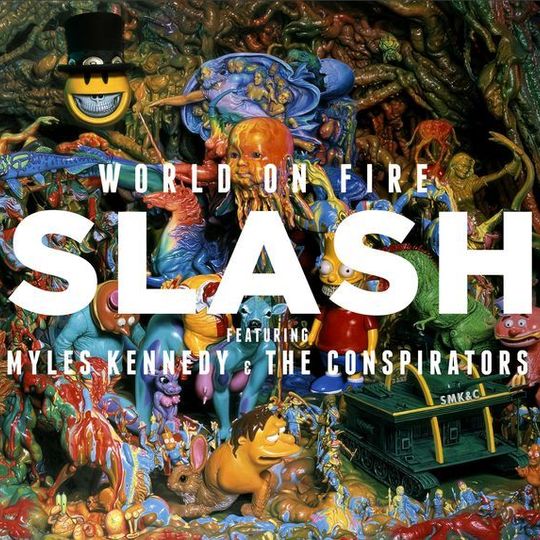 SLASH FT MYLES KENNEDY AND THE CONSPIRATORS
World On Fire

Much like the snakes that he uses symbolically and keeps as pets, Slash's professional life has been a long and winding one that has seen him repeatedly shed his skin and begin anew (while probably making some killer boots out of the remains). The Guns N' Roses explosion and implosion is a legend that's still a feverishly hot topic in rock culture almost 20 years after its occurrence, while Velvet Revolver looked set to take the crown for a few years before it became clear they were a – very, very bright – flash in the pan. The current stage of his… his… his serpentine career spawned from 2010's debut solo album. A borderline gimmicky effort, it was a multicoloured jamboree that saw a star-studded cast join him to make some noise, even if some of them were the most awkward, awful choices in Hollywood. It provided a few memorable tunes but didn't quite feel like fertile soil for a story arc to grow from, especially given the evanescent stabs at solo glory in the '90s and persistent promises of a Velvet Revolver continuation. Continue reading on Drowned In Sound…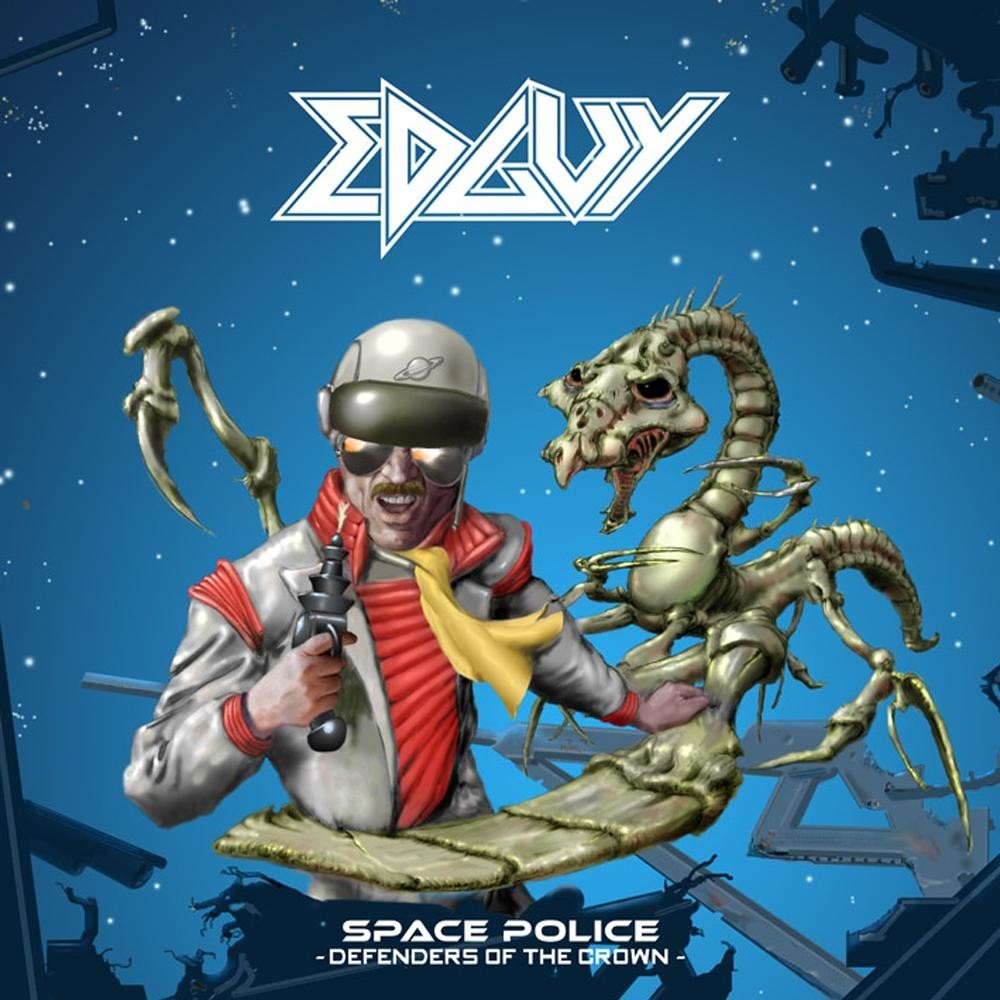 EDGUY
Space Police: Defenders Of The Crown

When did this become a culinary magazine? It didn't? It's just that critiquing an Edguy release is so much like sampling a veritable cheese board that it's hard to differentiate. This tenth instalment of their traditional-yet-trademark sound is so over the top that it's half way across no-man's-land. The laser-punctuated eponymous track is as kitschy as you would expect of such a title, while the Van Halenisms of 'Love Tyger' are so ludicrously louche that it isn't surprising when a cover of 'Rock Me Amadeus' rolls around. 'Space Police…' walks the (thin blue) line between life affirmation and being too daft for its own good – and, really, that's what the Germans are all about.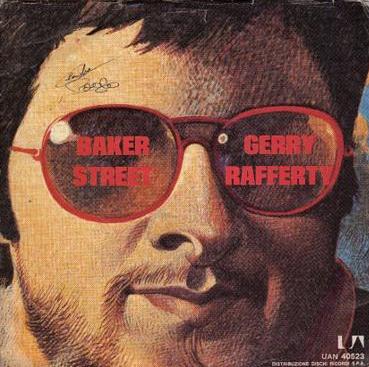 GERRY RAFFERTY
Baker Street
From Drowned In Sound's Greatest Scottish Songs feature, during the 2014 independence referendum

The song that revived the proverbial saxophone market, 'Baker Street' got thousands of people and Lisa Simpson picking up the instrument. Not bad considering it was initially only a placeholder for a vocal hook. Mysterious and evocative, the tale of loneliness in a crowd and a Scot's isolation in London – something apparently felt by half a nation nearly 40 years later – conjures up images of city lights, wanderlust, the fine line between ambition and reality, and that togetherness we feel in being alone. A sublime classic from the dearly departed Paisley Buddie.
JUDAS PRIEST
Redeemer Of Souls

The reformed Black Sabbath have soldiered on through cancer, line-up changes, flirtations with narcotic old ways, and Ozzy Osbourne. Iron Maiden's simian motormouth of a frontman Bruce Dickinson is determined to stir up controversy, even having a go at the subject of this review most recently. But the third reason why England is the greatest country ever for heavy metal – Judas Priest – have, in recent years at least, carried themselves with more of a quiet, reserved dignity. That's not to say their career hasn't been a tumultuous one of death, drugs, depression and deviation, but where their genre-defining peers have continued to enjoy widespread, mainstream appeal, Priest have fallen into the realms of cult favourites with metal purists. The last of the big three to make a release this decade, their first effort in six years is now upon us after a period of change within the band, namely the departure of founding guitarist KK Downing and the infusion of new blood from replacement Richie Faulkner (over 30 years the junior of most of the members).

'Dragonaut' sets out the stall early. Poetic in its relative simplicity, it's chock-full of those guitar riffs that somehow sneer at you, entwined with the edgy melodies and sci-fi bombast that made 'Electric Eye' and 'Painkiller' firm favourites many years ago. 'Halls Of Valhalla' tempts one to use the description of 'cliché'. But Priest don't do cliché – Priest are the unapologetic source material from which heavy metal parody is derived. If you think you'll find a more metal opening this year than Halford's wail of "Val-hall-aaaaaargh!", you've got another thing comin', if you'll pardon the expression.

That being said, it's not all relentlessly in-your-face, and repeated listens reveal a more textured album. 'Sword of Damocles' is custom-forged for live arena lighter-waving with its rallying chorus and slick licks. It's also got one of those soft vocal interludes, like the one you sniggered at on Dio's 'Don't Talk To Strangers' before you realised his genius. And as they groove through 'Crossfire', they couldn't be more Zeppelinesque if they were modelling flares for Aleister Crowley.

While not a consistent or definitive Judas Priest album, Redeemer Of Souls ticks just about every box in terms of a solid heavy metal record. For the most part, it's suitably overblown, cocksure and blunt, and still goes some way to capturing the genre's eternal, endearing refusal to grow up. For now, that's reason enough to celebrate their return.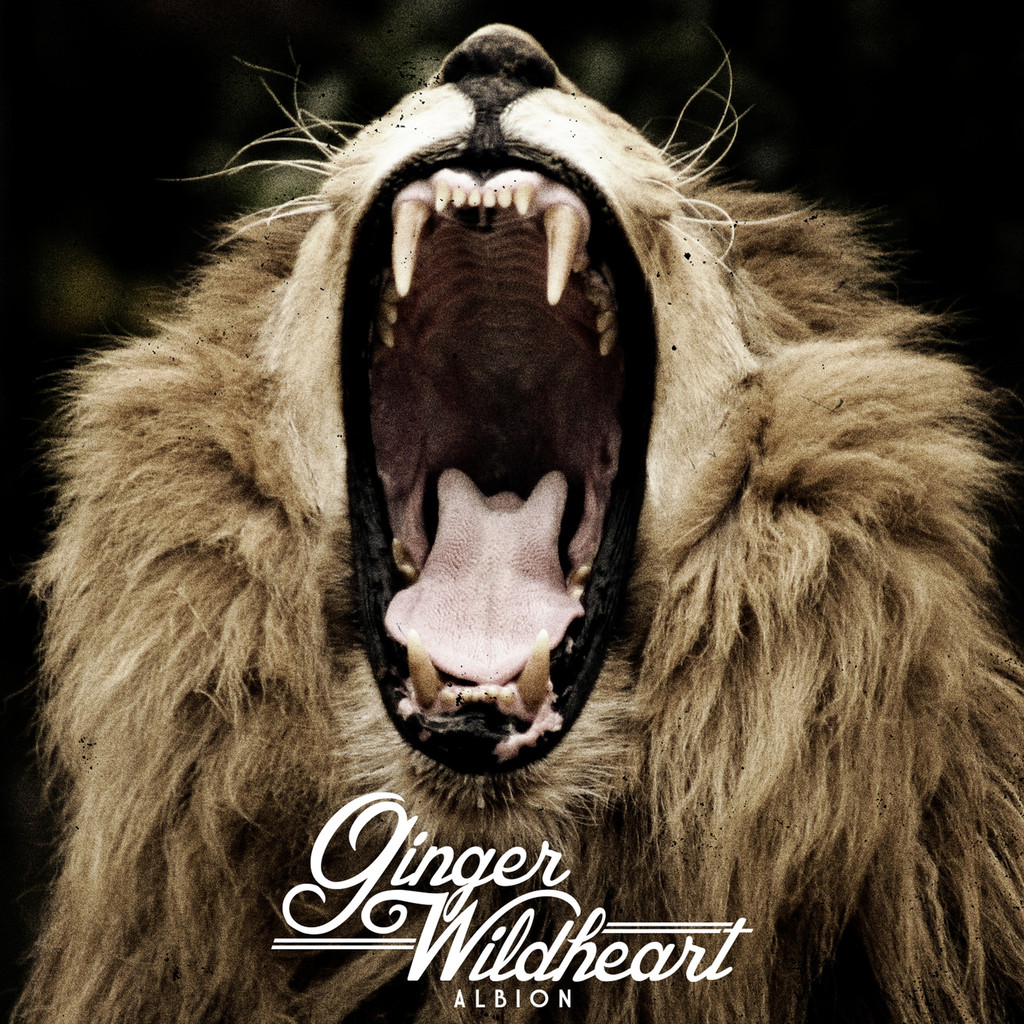 GINGER WILDHEART
Albion

Only a musician as innovative, mercurial, uncompromising, stubborn and erratic as Ginger could suffer from Difficult Second Album Syndrome after countless records and a quarter of a century in the business.

To rate Albion as just another solo effort in his extensive curriculum vitae is only telling half of the story, if even that. The odyssey starts in 2010, following the dissolution of his band The Wildhearts – cult favourites and Nineties chart-botherers – when he found himself playing guitar for Hanoi Rocks' blond bombshell Michael Monroe. Despite successful tours and a warmly-received co-written album Sensory Overdrive, creative differences and managerial issues cast him into the musical wilderness alone. With no band, no direction and no means to provide for a family, the towel was close to hitting the ring. It seemed that wild hearts could be broken. Continue reading on Drowned In Sound…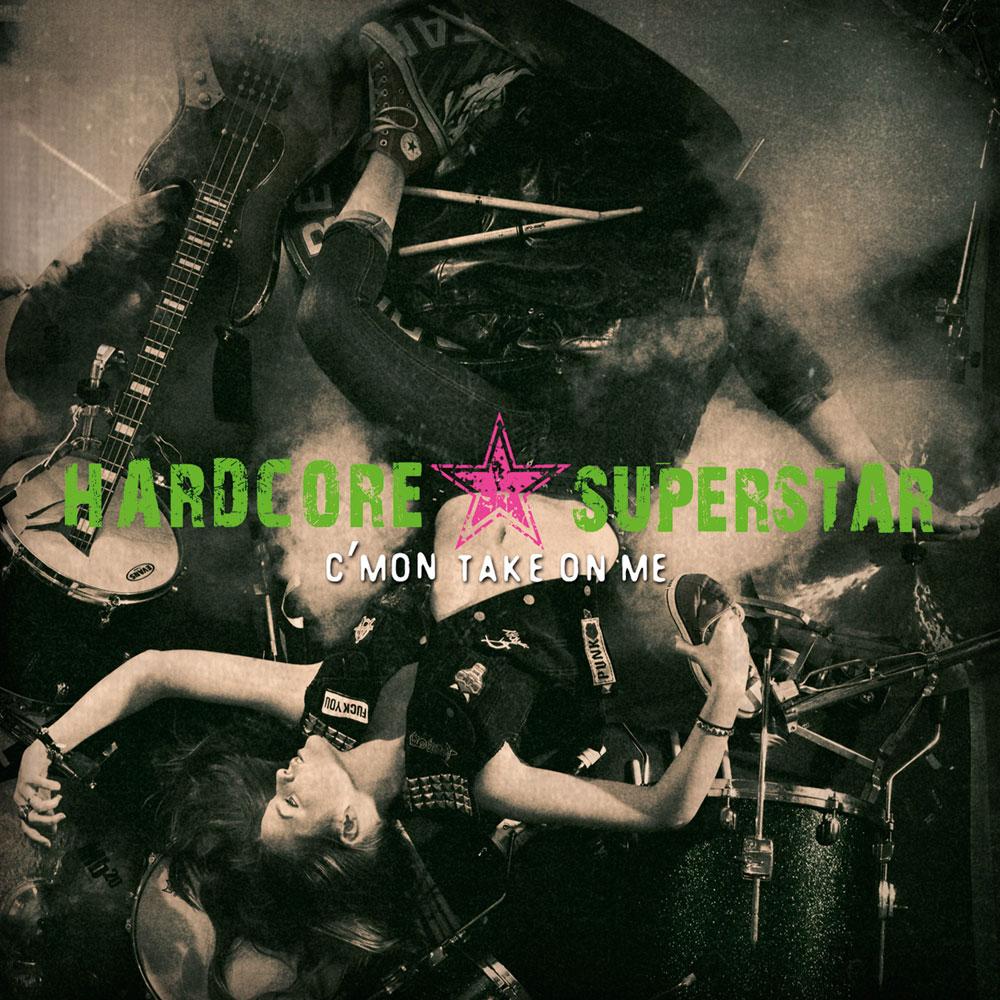 HARDCORE SUPERSTAR
C'Mon Take On Me
Something of a missing link between '80s glam metal and its recent resuscitation, Hardcore Superstar have, for fifteen years now, peddled such leather-clad sleaze with poignancy and nostalgia-laced honesty that sets them apart from both over-the-hill old-schoolers and modern day revivalists. More emotive than emulative, the Swedes are, like they've proven in the past, capable of comfortably stretching the bracket of the genre to more bittersweet extents like 'Above The Law' while retaining hard rock joviality. By largely avoiding the macho-isms of the serious Steel Panthers in today's scene, they humanise a cocksure genre's traditional excess into honest success.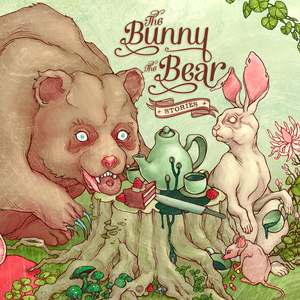 THE BUNNY THE BEAR
Stories

For the volume of MySpace generation bands blending electronica with hardcore, it's surprising how many fail to do it with any credible chutzpah. This is another one. There are quirky hooks that work well, but any enjoyment gained from them would probably be tantamount to satisfying the curiosity of putting two Siamese fighting fish in a pint glass together or using a sandpaper condom. At very best it's guilty pleasure material but, mainly, it's a nauseating exposure to the insidious movement trying to inflict rock 'n' roll with the hipsterish, UV-painted accessibility that spoils everything we hold dear.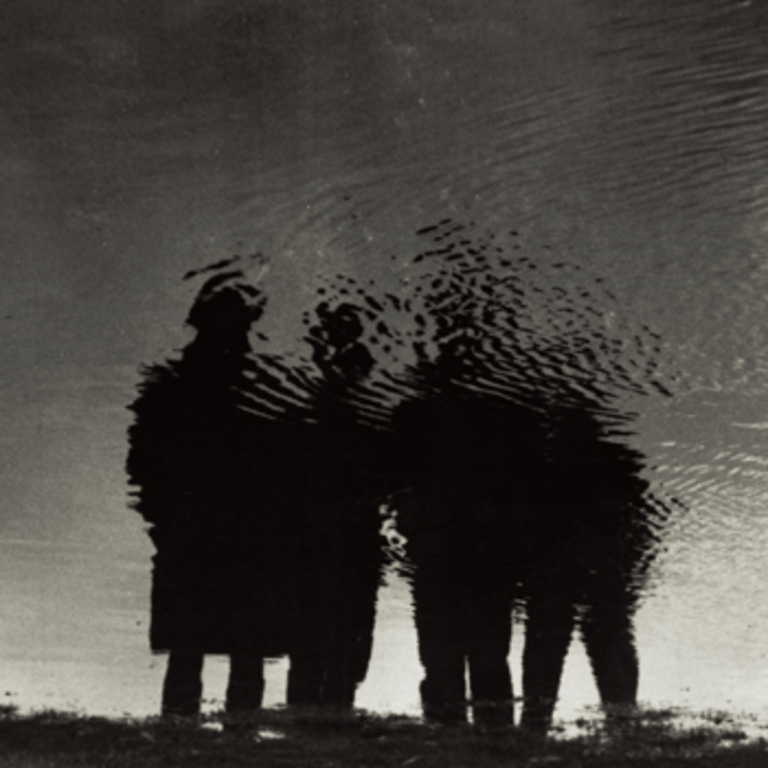 RITES OF SPRING
Six Song Demo
In some circles, this is the sonic equivalent of finding the Holy Grail, for this is not just the first demo of any band, but of one that simultaneously broke and shaped the mould for the punk and post-hardcore genres. While these six ditties would eventually form parts of their later releases, here we find skeletal versions of the Washington, D.C. boys' atonal tales of angst – the sound of them forging the line between aggression and fragility that would forever characterise such music. A window into the origins of a small band creating what would be a big influence some twenty-five years down the line.
KORN
The Path Of Totality
Korn have, in a way, always been fundamentally based on experimentation. Having kick-started the nu metal genre in the early '90s, they pushed heavy metal in a new direction by incorporating juxtapositions like rap into the framework. As a movement, nu metal came to be loved and loathed in equal measures, but its innovation and significance was – and still is – undeniable. Now, the influential Californians have expanded their bracket once more by incorporating the electronic phenomenon of dubstep into their tenth studio album.
Recent single 'Narcissistic Cannibal' was something of a red herring, as it did not depict the full extent of the change in sound prior to the release of this full thing, essentially sounding like Korn with a few sound effects over the top. It's in tracks like opener 'Chaos Lives In Everything' and 'Sanctuary' that the band fully explore their musical sexuality. Chunky blocks of electronica duck and dive into each other, sometimes successfully entwining with the nu metallers' trademark riffs, but often shadowing them completely. While Jonathan Davis and his band take to dubstep like metal did to tracksuits – with relative success – it's in the repetitive structures and apparent loss of focus that the album fails to launch. It's as though they rely on the gimmick of dubstep, without ever trying to take it any further, the end result sounding like Korn lost in an unfamiliar genre.
Alas, it would be ironic if fans were to abandon them for this attempt at diversifying, as doing so was essentially how they came to prominence almost twenty years ago. There's enough here to keep die-hards at least mildly interested, but a large gateway for electro fans to get involved, showing that Korn have, if nothing else, once again bridged the gaps between genre and time.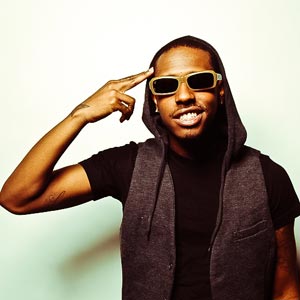 HYRO DA HERO + MARMOZETS + ASTROID BOYS
Glasgow King Tut's – 9/2/12
One has to hand it to Astroid Boys for having the balls to address tonight's early arrivals like a packed arena crowd but, while their sometimes-clumsy grime gets the front row shuffling politely, it's mainly in their kitsch banter that they provide warm-up entertainment. Marmozets have a small collective age but possess a big – if sometimes challenging – sound. Their music is like a maze, with hints of sombre Paramore-like melody lost between walls of mathcore complexity. It's met with a mixture of appreciation and confusion, emotions that could both be considered a victory. Observation of the fully-assembled audience by the time Hyro hits the stage tonight suggests that the appeal in his music lies more in the rock than the rap. The live vibe lends a visceral heaviness even to the more straightforward hip hop moments, but it's the punk bursts of 'Ghetto Ambiance' and 'Attack Of The Average Man' (sampling Refused's 'New Noise') that are greeted with the warmest welcome by the frenzied crowd. 'A Conversation With Hip Hop', which sees him rant about the commercialisation of music, however, suggests that it's authenticity and the sense of something important – something real – that speaks louder than genre.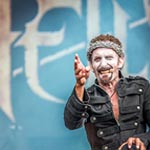 BLOODSTOCK OPEN AIR FESTIVAL
Catton Park, Derbyshire, 10/08/13
There may be clouds looming above Stormbringer but, while their grooves are a pleasant wake-up call, they fall short of truly living up to their name in the morning light. Bloodstock's house band Beholder are entertaining and amiable between their pulverising-if-samey slabs, but 3 Inches Of Blood soon up the ante. Cam Pipes still has the most ironic name in metal (except perhaps for Kristian Vikernes) and his piercing wail hasn't lost any of its power in the ten years that they've been visiting these shores, today celebrating that anniversary with good vibes and choice cuts.

Hell are on fire, metaphorically and almost literally, their stage ablaze with pyro throughout and their twisted flamboyance making their set a weekend highlight. They're a tough act to follow, but Canadian death sorts Kataklysm have a jolly good stab at it, their reflective and textured passages surprisingly suited to an afternoon in the sun. Gojira may have lost their gear following an airline fuck-up, but the tectonic rumble of their mammoth riffs is as satisfying as we've come to expect from the fast-rising Frenchmen.

Ironically, Sabaton, a band deep-rooted in military history, are the ones to break the main stage swearing sanction placed on the festival by a nearby memorial ceremony. It becomes, however, part of the charm that the Swedes rely on when a disjointed set takes a while to achieve the momentum that their anthems deserve. A distinct smell of cheese then wafts from the stage as Tobias Sammet's Avantasia make an overdue but overly long UK appearance. The Edguy frontman's entourage includes some impressive names, but the grandiose rock balladry doesn't quite travel far past the barrier.

Headliners Lamb Of God then appear to rapturous applause, returning to these Isles for the first time since Randy Blythe was acquitted of manslaughter, but it soon becomes evident that this isn't the victory gig it was expected to be. Reliable party-starters 'Set To Fail' and 'Redneck' ignite the pit, but the Virginians, suffering from a case of going-through-the-motions and a technical difficulty that creates a silence as awkward as it is lengthy, ultimately seem quite lost.